Brendan took up photography in college. He built his own darkroom and worked professionally as a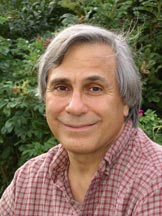 freelance photographer.
In 1984 he started Dataflo Computer Services, Inc. Dataflo was a software publishing company. Brendan was trained and certified by IBM as a service technician, and certified by both Apple and IBM as an independent programmer.
As a sideline Brendan began building, repairing, and servicing computers. He also did custom programming, software installations, and user training for both individuals and businesses.
Brendan sold the company he started in 1993. In 1999 he underwent training and was certified as an MCSE.
In the years that followed he earned the following certifications: MCSE+I; MCSE (W2K); MCDBA (W2K); MCSA (W2K); MCT; and CompTIA's A+ certification.
In 2000, he began teaching certification courses at local area colleges and schools. He also worked as an independent contractor providing network: consultation; design; servicing; and upgrades for small and mid-sized businesses.
With his extensive background in photography and computer hardware and software, it was not hard for him to gear up and begin producing fine art prints for Kathy. To date, he has done prints for over 100 artists.
Brendan's Business Philosophy
Reasonable Rates & Patient, Courteous Service